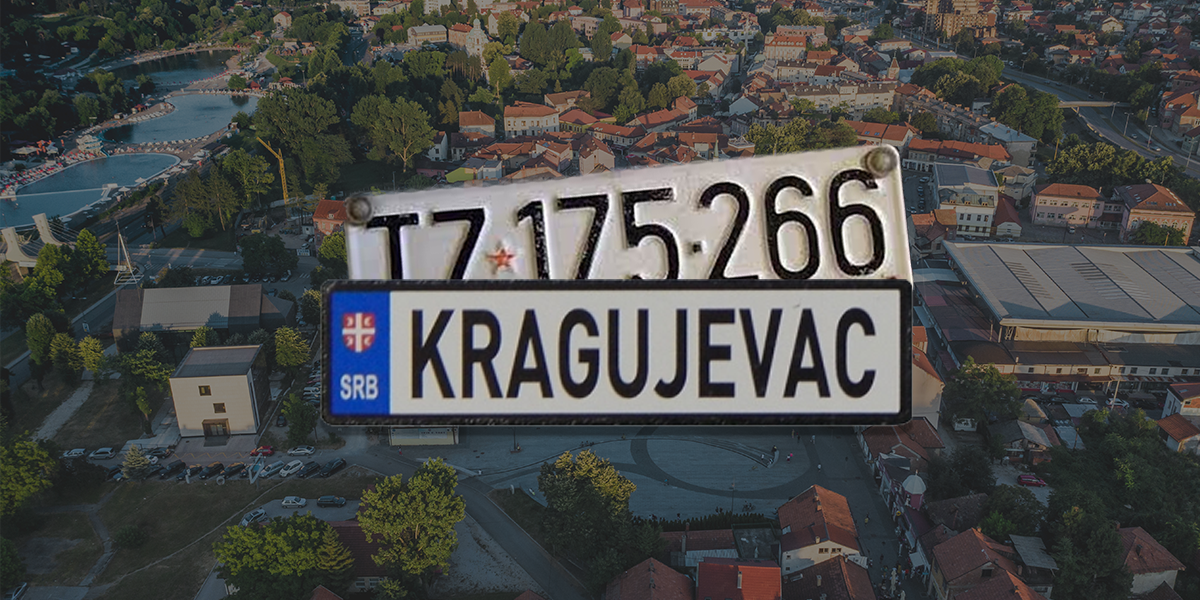 U vremenu kada su teške teme i crna hronika postali svakodnevnica, pronašli smo priču za koju vjerujemo da će na vas ostaviti vedar i pozitivan utisak.
Ova nevjerovatna priča dolazi iz Kragujevca, a pronašli smo je na instagram stranici @official.bih.srb.hr.cg.
Tuzla je čini nam se oduvijek bila grad bez predrasuda prema vjerama i nacijama i mjesto čiji će ljudi otvoriti svoje srce svakoj osobi koja kroči na tuzlanske ulice. Priču vam prenosimo u nastavku teksta…
"Pre mesec dana smo porodično bili u Tuzli, turistički. Većali smo gde bi mogli ići za vikend i odluka je pala na Tuzlu. Razlog? Pa nismo nikad bili ali smo čuli lepe stvari o Tuzli. Došli smo u Tuzlu. Bio je petak. Mesta skoro nigde.
Našli smo mi smeštaj i imali smo tu parking, ali bilo nam je podaleko da idemo peške u grad, pa smo grad obilazili autom.
Bilo nam je podaleko jer smo našli cenovno povoljan smeštaj. Dolazimo u centar, nigde mesta da parkiramo. Došli smo kod robne kuće "Tuzlanka", krcato. Muž je stao tu negde u kraj, upalio 4 žmigavca i čekali smo slobodno mesto. Nije prošlo par minuta, prilazi nam jedan krupan čovek i pokazuje rukom da otvorimo prozor.
Iskrena da budem, nije mi baš bilo svejedno, nama KG tablice, ne znamo grad a bio je i rat i pomislila sam svašta. Otvori suprug prozor a on prvo što je uradio rukovao se s nama i sa decom.
Odmah je upitao da li nam treba parking, na šta smo potvrdno odgovorili. I šta je uradio, rekao nam je da sačekamo da istera svoj auto i da nam ustupi svoje parking mesto. To je obrazložio time rekavši da će on stati tu negde sa strane jer ako neko i dođe da naplati kaznu, lakše je njemu to rešiti jer zna kako i šta treba za razliku od nas koji smo došli iz Kragujevca i ne poznajemo grad.
Nama na prvu bi malo i neprijatno jer dovodimo čoveka u malo neprijatnu situaciju jer mora stati van označenog parking mesta.
Na kraju nam je rekao da će on tu biti još pola sata, sat i da ne brinemo za njega, nego da brinemo o tome kako ćemo organizovati vikend i šta sve lepo da vidimo. E, da. Da napomenem i to da nam je uplatio i parking 3 sata, da se ne cimamo oko toga za početak i pokazao nam je na kiosk u blizini i rekao da za naredni put kada budemo hteli parkirati da kupimo bh karticu koja je 4 marke i da 4 marke dobijemo na računu. 
Hvala ovom divnom gospodinu koji nam je mnogo ulepšao naš boravak u Tuzli koji nikad nećemo zaboraviti. Morala sam ovo podeliti s vama i da naglasim kako ovakve geste vrede mnogo više nego što ljudi misle. Hvala vam, dragi Tuzlaci, na svemu."
Da li ste bili u Tuzli do sada i kakva su vaša iskustva? Kako vam se dopada ovaj grad?