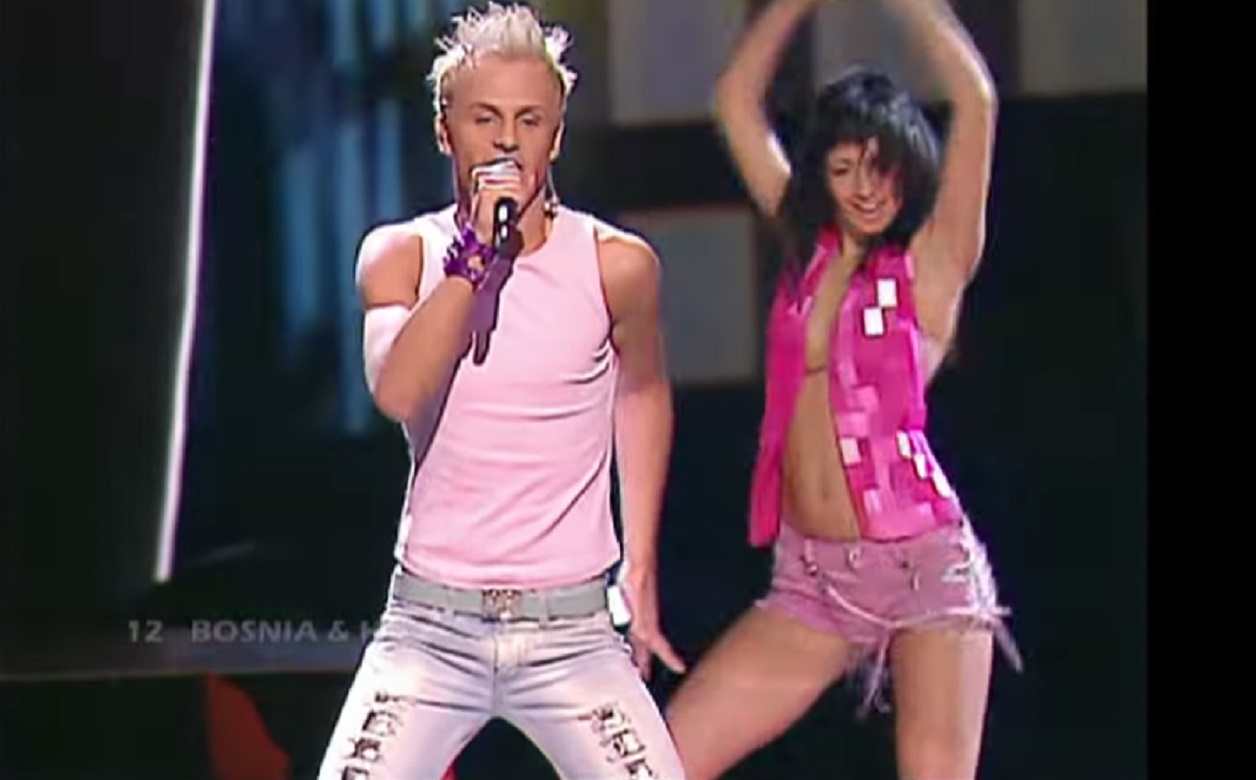 Dalal, Deen, Ana Rucner i Jala su na Eurosongu 2016. godine s pjesmom "Ljubav" predstavljali Bosnu i Hercegovinu i to je bio i posljednji put da je naša država učestvovala na Eurosongu.
I taj nastup 2016. godine je bio povratak otpisanih jer smo prije toga nastupili 2012. godine a predstavljala nas je Maya Sar sa pjesmom "Korake ti znam", a postoji i objašnjenje zašto BiH izbiva s natjecanja već sedam godina.
O tome se jednom prilikom oglasila rukovoditeljica Odjela međunarodnih poslova BHRT-a i posljednja šefica delegacije BiH Lejla A. Babović.
Dug rđav drug
"Javni servisi su u posljednjih nekoliko godina pod sankcijama Europske radiodifuzne unije (EBU). Drugi faktor je da pri ovakvom financiranju javnih servisa nemamo mogućnost izdvojiti sredstva za sudjelovanje na Eurosongu. S minimalnim brojem sudionika i svim ostalim na minimumu, troškovi iznose skoro pola miliona maraka", dodala je pa nastavila:
"To je u ovom trenutku ogroman novac za nas. I ne postoji zakonski reguliran način prikupljanja RTV poreza, koji bi bio dovoljan izvor sredstava za financiranje svih funkcija javnog servisa pa, između ostalog, i Eurosonga. Čak je EBU bio spreman da nam, pod određenim uvjetima, kad bi se isplatila neka dugovanja, da zeleno svjetlo, ali je to sada toliko iluzorno u našoj zemlji."
– Ukoliko krenemo ozbiljnije prema Evropskoj uniji, nadamo se da će se i odnos države prema javnim servisima morati promijeniti – smatra Babović te dodaje kako se taksa koja se prikuplja na području Republike Srpske, tačnije dio koji bi trebao biti proslijeđen BHRT-u, ne prosljeđuje se u posljednje tri godne.
Dugovanja prema EBU iznose šest miliona švicarskih franaka, odnosno 12 miliona KM i upravo zbog tog duga je europska organizacija tužila BHRT.
Osim što ne možemo nastupati na Eurosongu, tako je našim javnim servisima zabranjeno i prenošenje ovog događaja tako da večeras prvo polufinalno veče možemo gledati na televizijskim stanicama Hrvatske i Srbije i poželjeti im sreću u takmičenju.
U nastavku možete pogledati video Deenovog nastupa na Eurosongu, ali onog nastupa iz 2004. godine, kada su BiH i Deen bili daleko ispred svog vremena, uživajte u sjećanjima, to je sve što nam je ostalo: