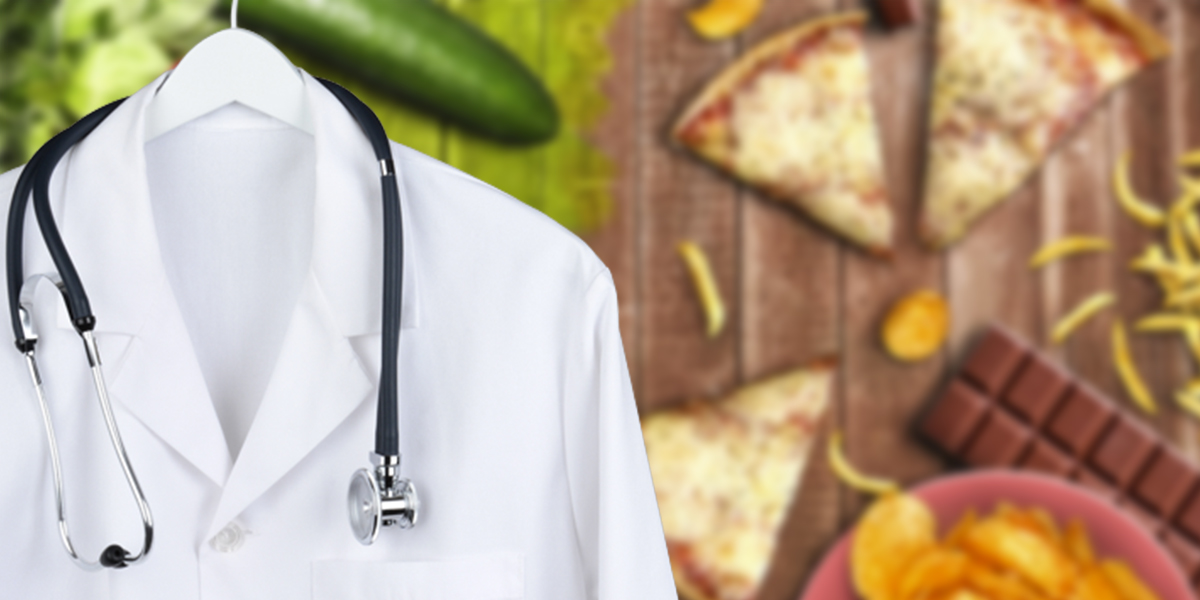 Doktori provode godine učeći o najboljim načinima brige o ljudskom tijelu, ali i oni su poput običnih ljudi i ponekad trebaju komad pizze, hladnu limenku Cole ili malo mlijeka i keksa.
Novinari HuffPosta razgovarali su s nekoliko ljekara i upitali ih koje se hrane nikad ne bi mogli odreći. Njihove odgovore prenosimo u nastavku.
"Četiri do šest dana u sedmici meditiram i vježbam. Smatram da je to ključno za smanjenje stresa. U mladosti sam mogao pojesti cijelu posudu sladoleda u jednom dahu. Ali nakon što sam liječio nebrojene pacijente s dijabetesom, ograničio sam tu naviku na nekoliko kašika", kaže dr. Femi Akinnagbe.
On nije jedini koji ne može odoljeti slatkom. Plastični hirurg Babak Azizzadeh također obožava sladoled, posebno talijanski.
"Obično ga jedem jednom sedmično. Podsjeća me na šetnju Firencom", dodaje on.
Plastični kirurg Mark G. Albert pak žudi za maslacem od kikirikija.
"Podsjeća me na moje djetinjstvo, a nema boljeg od onog s komadićima hrskave čokolade", tvrdi.
Dermatolog Mojgan Hosseinipour fan je tamne čokolade s malinama, koju smatra savršenom kombinacijom gorkog i slatkog.
"Nastojim jesti uglavnom biljnu, cjelovitu hranu, a izbjegavam prerađenu hranu i hranu s visokim glikemijskim indeksom koja može povećati šećer u krvi. Ali ponekad žudim za čipsom, kolačićima ili sladoledom, i to je u redu, sve dok mi to nije svakodnevna navika", ističe ona.
Za dr. Richa Josepha, koji se bavi problemima pretilosti i metaboličkog zdravlja, pizza spada u važan porodični ritual.
"Cijela moja porodica voli pizzu, posebno dvoje male djece. Neprocjenjivo je vidjeti kako im oči zasjaje kada kutije s pizzom prođu kroz naša ulazna vrata. Želim da imaju zdrav odnos s hranom i da nauče jesti stvari u kojima uživaju svjesno, bez osjećaja krivnje i umjereno", pojašnjava.
Ljekar porodične medicine, dr. Faisel Syed, uživa u ritualu jedenja keksa i mlijeka nakon večere.
"To je trenutak kada se povezujem i smijem sa svojim sinovima. Ne potičem uživanje u nezdravoj hrani, ali ovdje se radi o pronalaženju ravnoteže i radosti u malim stvarima. To hrani moju dušu", kaže.
Kardiologinja Deirdre Mattina pridržava se mediteranske dijete i ne pije alkohol, ali jedno zadovoljstvo si dopušta.
"Opsjednuta sam dijetalnom Colom i svaki dan popijem limenku. Taj užitak mi niko ne može uzeti", govori.
Kako prenosi Index, izjave ljekara dokaz su da u svemu možemo uživati, dok ne pretjerujemo.
"S vremena na vrijeme zapravo volim uživati u poslasticama poput sladoleda i piva. Nemojte me krivo shvatiti, odabir zdrave prehrane i tjelovježbe ključan je za dobro zdravlje i dug život, ali ponekad je dobar osjećaj prepustiti se užicima", zaključuje dr. Akinnagbe.