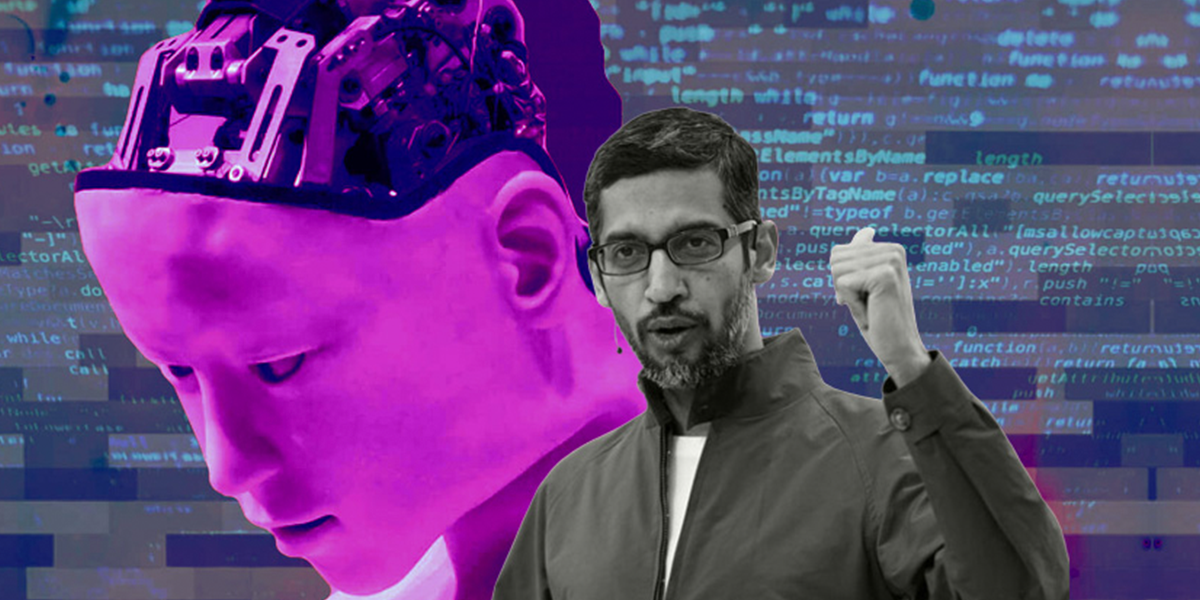 Izvršni direktor Googlea Sundar Pichai priznao je da ga ubrzan razvoj umjetne inteligencije (AI) drži budnim noćima, unatoč tome što njegova kompanija ide ukorak s tehnologijom.
Pichai je rekao da ne razumije umjetnu inteligenciju u potpunosti, ali siguran je da će ona jednog dana biti mnogo sposobnija od svega što smo dosad vidjeli.
– Uvijek sam mislio da je umjetna inteligencija najvažnija tehnologija na kojoj čovječanstvo radi. Čak i važnija od vatre, struje i svega što smo učinili kroz povijest, rekao je Pichai u intervjuu za CBS i priznao da je unatoč tome jako zabrinut zbog brzog i nekontroliranog napretka te tehnologije.
– Može biti vrlo štetno ako se sve pogrešno postavi. Nemamo sve odgovore, a tehnologija napredje brzo. Drži li me to budnim noćima? Apsolutno, rekao je Pichai.
Prošlog su mjeseca tehnološki čelnici, uključujući i Elona Muska, potpisali otvoreno pismo u kojem pozivaju na šestomjesečnu pauzu u istraživanju umjetne inteligencije, uz upozorenje da ta tehnologija izmiče kontroli. Supotpisnici tog pisma su i zaposlenici Googlea.
Pichai je umjetnu inteligenciju nazvao 'crnom kutijom' koju još u potpunosti ne razumijemo. Dodao je da bi umjetnu inteligenciju trebalo regulirati.
– Svatko ko je neko vrijeme radio s umjetnom inteligencijom shvaća da je to nešto toliko drugačije i duboko da bi nam trebali društveni propisi da razmislimo kako se prilagoditi.
Pichai je zabrinut unatoč tome što i Google napreduje s AI chatbotom Bard, rivalom ChatGPT-u.
Google se smatrao vodećim u razvoju umjetne inteligencije, no kritiziraju ga zbog zaostajanja za konkurentima, uključujući i Microsoft, koji je uložio u OpenAI i koristi njihovu tehnologiju za pokretanje svoje tražilice Bing.
Pichai priznaje da su tvrtke možda požurile s razvojem te tehnologije bez da su u potpunosti razmotrile njezine nedostatke i rizike.
– Jedna od stvari na koje trebamo paziti kada je AI u pitanju je ta utrka u kojoj se tvrtke natječu koja će prva imati nešto, pri čemu se potencijalni rizici i nedostaci gube iz vida, dodaje.