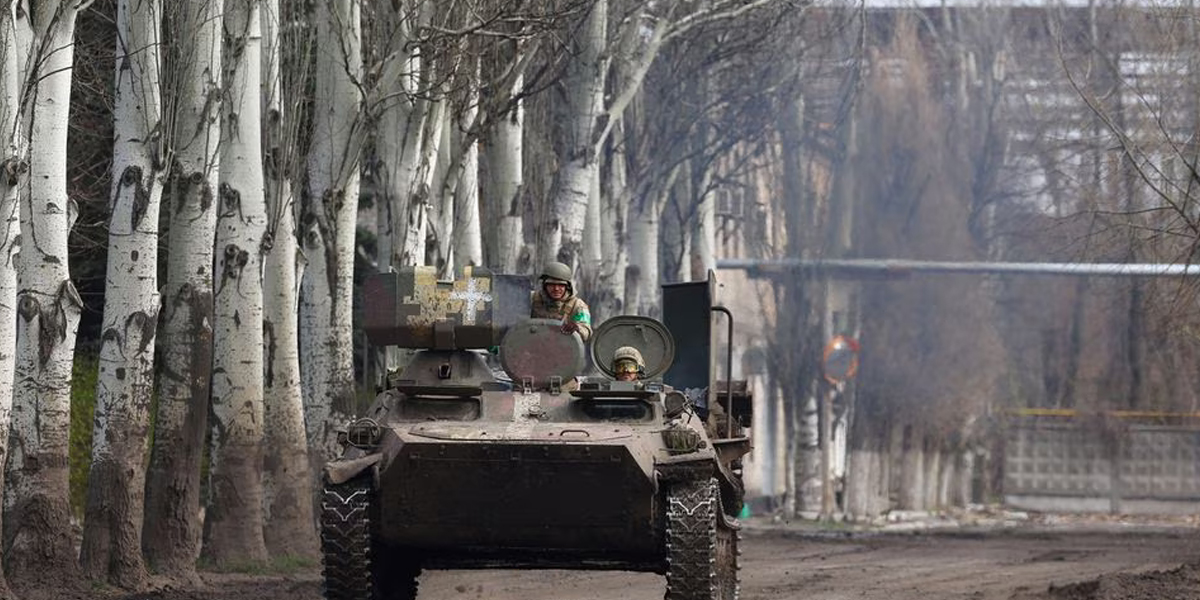 Ruske snage nastavile su napade na dva ukrajinska grada u istočnoj regiji Donjeck, izvijestila je ukrajinska vojska, a Kijev je saopćio da je u posljednja 24 sata odbio više od 40 neprijateljskih napada.
Borbe su bile najteže duž zapadnih prilaza Bahmutu, u jednom od dva grada na istoku, uz Avdiivku, koje je ruska vojska gađala, saopćio je u nedjelju glavni štab ukrajinskih oružanih snaga.
Ruske snage okružuju Bahmut mjesecima u najdužoj bitci rata u Ukrajini koji traje već više od godinu dana.
U noćnom video obraćanju tokom vikenda, ukrajinski predsjednik Volodimir Zelenski osudio je ruske zračne napade koji su izvedeni za vrijeme obilježavanjem pravoslavne Cvjetnice, rekavši da se na taj način Moskva dodatno izolira od svijeta, prenosi Reuters.
Montage of "Centuria" unit of the Ukrainian 3rd Assault Brigade fighting in Bakhmut.
byu/nikanika127 inUkraineWarVideoReport
Ukrajinska državna služba za hitne slučajeve saopćila je da su 50-godišnji muškarac i njegova 11-godišnja kćer ubijeni nakon što su ruske snage napale stambenu zgradu u Zaporožju, na jugoistoku.
Žena identificirana kao supruga i majka žrtava izvučena je ispod ruševina.
– Ovako teroristička država obilježava Cvjetnicu. Ovako se Rusija stavlja u još veću izolaciju od svijeta – rekao je Zelenskij u svom obraćanju.
Pohvalio je nekoliko jedinica koje brane položaje na istoku i rekao kako se nada da će Cvjetnica sljedeće godine "proteći u miru i slobodi za sve naše ljude".
Većina od 41 miliona stanovnika Ukrajine su pravoslavci koji Uskrs slave za sedam dana.
Papa Franjo, koji je bio kritičan prema ruskom ratu, molio se za mir tokom uskrsnih događanja u Vatikanu.
– Pomozite voljenom ukrajinskom narodu na putu prema miru i donesite svjetlo Uskrsa narodu Rusije – rekao je Papa.
Rusko ministarstvo odbrane saopćilo je da su njegove snage uništile skladište sa 70.000 tona goriva u blizini Zaporožja.