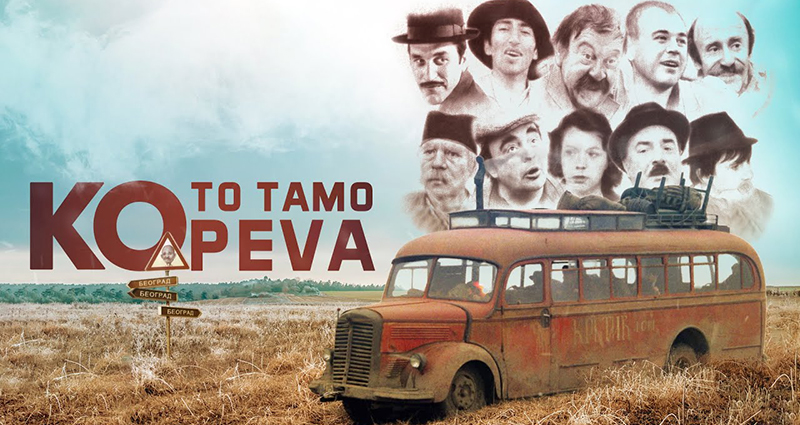 Jeste li znali da je kraj kultnog filma "Ko to tamo peva?" režisera Slobodana Šijana izmijenjen zato što je preminuo Josip Broz Tito?
Naime, scenarist Dušan Kovačević se u jednoj emisiji prisjetio anegdota vezanih za snimanje legendarnih jugoslovenskih filmova pa je tako spomenuo i onu vezanu za "Ko to tamo peva?".
"Titova smrt spriječila nas je da završimo 'Ko to tamo peva?' onako kako smo zamislili. U scenariju je bila scena u kojoj dvojica dječaka koji pjevaju iziđu iz autobusa. Tada su se trebale pojaviti u sceni životinje i sve je trebalo nalikovati na apokalipsu. Režisier filma bio je u dogovoru s vlasnikom cirkusa u Italiji i taj cirkus s dresiranim životinjama trebao je doći u Beograd. Međutim, umro je Josip Broz Tito i strancima je zabranjen ulazak. Ni ptica nije smjela prijeći granicu, a mi moramo završiti film. Kako nema životinja, film završava tako kako završava", kazao je.
Film ima višeslojnu priču o tragikomičnim nezgodama putnika u dotrajalom autobusu koji iz provincije vozi prema Beogradu, u kojoj se skriva alegorija o malograđanskom licemjerju te o raspadu Kraljevine Jugoslavije u osvit Drugog svjetskog rata.
Uloge su ostvarili: Pavle Vuisić (Kondukter Krstić), Dragan Nikolić (Pjevač), Danilo Stojković (Brka), Aleksandar Berček (Miško), Slavko Štimac (Mladoženja), Neda Arnerić (Mlada supruga), Taško Načić (Lovac) i Milivoje Mića Tomić (Aleksa Simić).